This guide will teach you everything you need to know about epoxy floors, including its benefits, types, and installation process. Epoxy coatings can help create a one-of-a-kind space that reflects your unique style and personality! These durable, long-lasting coatings are resistant to common types of damage, so your floors will look beautiful for years.
If you're looking for flooring that can withstand high traffic and meet various other requirements, epoxy is a great option. These coatings are tough and durable, making them ideal for residential and commercial areas.
Know About Epoxy Floors Benefits
Epoxy floors offer a variety of benefits for any type of space and can be constructed in different ways to achieve the perfect look for any area. These floors are great for industrial facilities and various sections of the house and commercial properties! Find the proper epoxy listed here:
Self-Dispersing Epoxy Flooring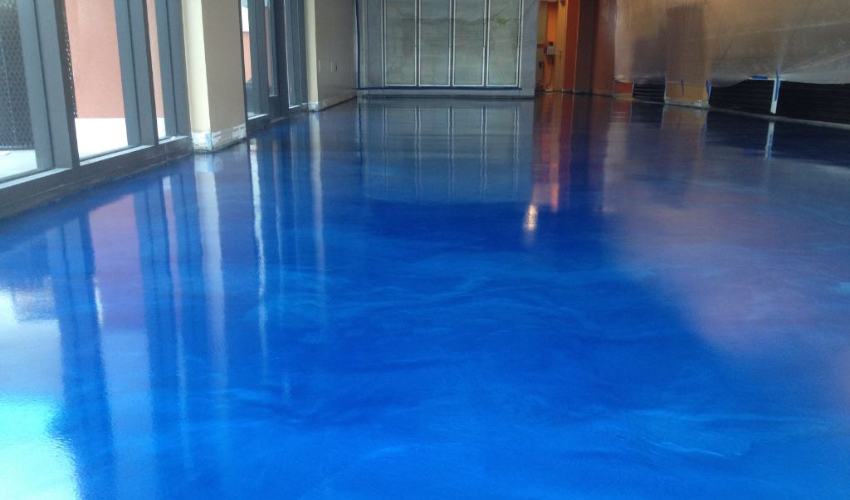 Self-dispersing epoxy flooring is an excellent choice for areas subject to continual pressure from heavy equipment and food traffic. Self-dispersing epoxy coatings are often used in processing plants and other liquid-intensive facilities because they can be applied on very slip-resistant floors.
Without splitting, this flooring can support the weight of large machines.
Self-dispersing epoxy floor creates very secure settings.
These floorings are ideal for establishments that often employ liquids.
Self-leveling Epoxy Surfaces
If you are searching for a simple solution and want to avoid replacing your concrete, the good news: you don't have to! Install a self-leveling epoxy floor coating and produce a seamless surface. These coatings are ideal for all commercial structures since they need little upkeep. These epoxy floorings are more versatile than you believe and can be used in:
Kitchens and Garages
Facilities and warehouses
Commercial and retail structures
Mortar Epoxy Surfaces
If you're seeking the most excellent heavy-duty flooring, you've found them: mortar epoxy floors are the best and most durable epoxy coatings for any area harmed by pressure or impact. These floorings are the most durable and resilient of all epoxy floors. The advantages of these floors include the following:
Can be used to fix concrete surface cracks.
The installation expenses are relatively low since it is laid directly over a concrete slab.
It is resistant to heat, water, oil, and stains.
Epoxy Terrazzo Flooring
A terrazzo epoxy surface is ideal for vast areas that must be made to seem more uniform. Since the resin dries with your concrete in 24 hours and is very lightweight, it has gained popularity in locations with various floors. Several more intriguing characteristics are:
The hues do not fade or flake.
It is inexpensive.
Epoxy flooring can be as robust as 10,000 PSI, if not more incredible.
It has a reputation for being incredibly low-maintenance.
It has a nonporous coating, so bacteria, mold, and mildew cannot inhabit it.
These floors are chemically resistant and do not absorb poisons into their pores, making it simpler to wipe up accidents.
Every Epoxy Floor Is Low in VOCs And Non-Toxic.
Epoxy offers great aesthetic diversity and adaptability that other flooring installtion options cannot match. Every epoxy flooring installation provides a low-maintenance opportunity for all properties on which it is put.
Benefits of Best Epoxy Floor
Ideal for Heavy Foot Traffic and Loads
It's built to withstand a lot of wear and tear from foot traffic, carts, and dropped objects, which often damages other types of flooring. Plus, it's easy to clean, so you won't have to worry about scuffs or stains. If you don't take care of your floors, it can lead to big problems.
Ideal for Saving Money and Time
Epoxy flooring is a cost-effective way to keep your business running smoothly, as it is cheaper to install and maintain than other types of flooring. It is also solid and beautiful, which helps to give your company a good image. Epoxy floor can be installed quickly, reducing the time your company has to be closed for. Customization of the flooring may affect the curing time, but the resins used in epoxy floor harden quickly.
Ideal for Upkeep and Maintenance
Epoxy floors are easy to maintain and may be used in small shops or large restaurants. Most cleaners can wash these floors. We'll explain which products are safe for your flooring to remove tough stains. Epoxy floors are dust-free. Dust accumulates on polished cement floors. Epoxy floor is dust- and dirt-resistant. Epoxy resists germs and moisture, making it sanitary.
Ideal for Floors Other Than
Epoxy's adaptability lets you emphasize various areas of your firm. Some industries use it on dining room tables to make them easy to clean and vibrant despite stains and regular washing. Epoxy keeps these surfaces shiny and bright.
Ideal for Outstanding Aesthetics
Branding is essential to the success of your business – it gives customers an idea of your professionalism and can help them remember your company. Epoxy is a great way to get a custom look for your business without spending a fortune. Many shops use epoxy to show off their logos or add designs to their entrances, making them look more inviting. If you run a business for kids, you could add the characters and colors they like best. Organic grocery stores might choose colors that fit in with their surroundings. You'll be surprised at how many different ways this product can be used.
Advantages of Epoxy Floors
Epoxies can be completed in-house, allowing us to save money on labor expenditures.
Epoxies have a stunning appearance that is unmatched by other finishes.
Epoxies are easy to maintain for a fraction of the expense of other flooring kinds.
Epoxies are simple to install and do not need much time.
Epoxy floors are created by combining resin and hardener, which solidifies through a chemical reaction, usually taking two hours. Epoxy can be in liquid or powder form and is often blended with fillers like silica sand to reduce shrinkage when drying or to make it simpler to apply a uniform layer. The liquid formulation is increasingly prevalent due to its adaptability and use. Laminating flooring is applying the epoxy onto the floor to create a new layer or coating.
The End!
Installation of Epoxy Surfaces Epoxy can be applied to various surfaces, including concrete floors, brick walls, and metal. Epoxies come in multiple textures and hues that can be altered to produce a one-of-a-kind appearance. The rapid cure period of epoxies makes installation quick and straightforward. Epoxies are available in a variety of thicknesses and sandable layers. So get your floor now according to your needs and requirements.